Weekend Retreat
Transform Your Life In 48 Hours


Our weekend Superpowers retreat happens twice a year at Inner Guidance Retreat Centre
A weekend immersion into what is possible. Do you believe it when I say it is ALL available to you?
That you deserve it all.
Is your life as you want it?
Are you where you thought you'd be by now?
Are you aware that there is more to life, but you don't know what or how to find it?
We are living in very high energy right now and this is the exact time to access a superpower that exists within all of us, which for the majority of people will remain dormant. Most people don't even know that it's there lurking underneath our stress; our responsibilities; and the conditioned belief for many of us that life is dull and difficult.
It's time to stop playing small.
No more pretending that you're ok in a marriage with no understanding or support, or a job which suffocates and bores you, as the time has come to really listen to that constant niggling feeling of 'is this it?'
Your Quantum Superpower™ is waiting for you to first find it and polish it off, and then harness it. And once you unleash this superpower it will guide you to the full power of your capabilities, where you can do anything and go anywhere.
At last life will truly make sense.
This is what is possible on the quantum field: a place of pure potentiality.
Where whatever you put your attention to manifests, instantly: it has to.
This weekend has been created to bring you all the tools you need to transform your life. With workshops on the Saturday and Sunday, designed to help you change your mind, body and health in 48 hours; Providing new techniques that will facilitate the journey from your head to your heart and seek to upgrade your life…
The Weekend Retreat
Arriving on Friday afternoon we begin the weekend with restorative yoga to soothe away the stresses of 'life' before Jo explains the Superpowers process in detail on the Saturday. Then on Sunday Dom will show you how to eat vegan and 'clean' and you'll learn just how easy it is to upgrade your eating habits.
And once contact is made there is no going back; It's time to take back control of your life….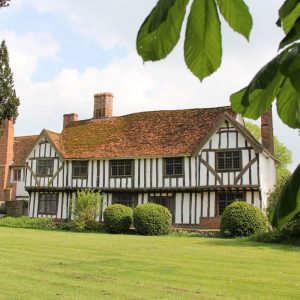 2018 Dates:
Friday 16th to Sunday 18th November
2019 Dates:
Friday 5th to Sunday 7th April
Friday 9th to Sunday 11th August
Friday 15th to Sunday 17th November
Cost:
En Suite Rooms: Gandhi, Churchill, Room With A View, The West Wing and Rose
£407 = Single Occupancy
£609 = Two People Sharing: Twin or Double (per person)
*up to 25% discount on workshop and accommodation prices when booked together as a full retreat
You will experience a contemporary luxury boutique hotel setting, with a welcoming homely vibe. Enjoy blazing open fires, an amazing programme, and walks around the gardens and lake.
The house has had visits from the Gandhi family, Sir Winston Churchill, the King of Norway and other international figures within its interesting history, and holds a very positive and healing energy
Bookings
To book your place visit the Inner Guidance website here